You've read all the research. You understand the benefits and positive ROI. You've decided – now is the time to start creating a loyalty program that will keep your employees, customers, and channel partners loyal for years to come.
Now what?
5 Steps to Start Your Sales Loyalty Program:
1. Build or Buy
When senior leadership tasks you with looking for a loyalty or rewards program to grow sales and market share, you have two main options: Build or Buy.
Building a program will facilitate you to have a custom approach, but will lack the data and knowledge of a seasoned company. The administrative burden will eventually stunt the growth of the program, but will keep you very in tune with customer engagement.
Buying (working with a vendor) is a well thought out approach to become an extension of your team. The expertise will help you overcome unforeseen obstacles, allow you to scale much faster, provide you reporting and data you may have not realized you needed, and (most importantly) shoulder the administration of running a program.
When you're looking for a vendor, there are several broad questions you should ask yourself:
How much you want to lean on them as a partner?
Do you want to pay a monthly retainer or do you want to pay only when the loyalty occurs?
Are you looking for the vendor to approve the reward/rebates or just be the back-end fulfillment vendor?
Are you looking for them to segment and send targeted marketing?
Are you interested in them keeping you tax compliant if you're issuing monetary rewards to external parties?
Do you want a company with a database of customers who may be willing to switch (or, at least try your product)?
How does the vendor make your brand stand out as a modern company? Are they still using a catalog model or have they moved to a digital platform?
Does it matter if their customer facing employees are from North America, or are offshore call centers acceptable?
Do you want your programs to be branded as your company or as your vendors?
Depending on your interests and what you look for in your partner, there are options to have a basic program or a full extension of your marketing and sales team.
2. Choose a Program
As you continue to explore programs with the rewards and loyalty partner, it's imperative both parties know what does success look like in your eyes. The success matrix needs to be specific, measurable, and obtainable.
Once you've found the perfect partnership in a loyalty company, it's time to outline the foundation of the program. Loyalty, Rewards, Rebates, Incentives, SPIFFs all interchangeable as you're structuring the overall concept of the program. Broad success driven questions include:
Who is your target audience? Channel Partners? Dealers? Distributors? End Consumers?
Are your internal sales teams also your target audience?
Are you trying to attract new customers or get more spend from your current customers?
Are there geographical boundaries that need to be outlined?
Some questions to consider on a program level: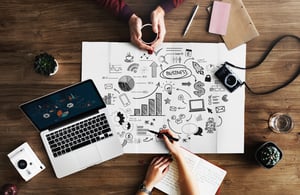 Do you want to reward everyone at an equal level?
Do you want to reward your first-time customers or your most loyal buyers?
Do your biggest buyers have any incentive to keep their entire spend with you or do they split it between companies?
And what about time sensitive campaign promotions?
Do you have seasonal items you're looking to sell more of? What about accelerators to help fix your product mix?
Each of these styles of programs helps to craft a different value proposition and will change the targeting of your message.

As you reflect on these questions, E2 has helped our clients by breaking the program structure into two main categories: Sales Growth and Employee Engagement
End Consumer Loyalty Programs
Sweepstakes programs
Service Anniversary
On-The-Spot Recognition
Strategic Recognition
Many of these programs can be mixed and matched together to achieve the desired successes. Spend/Buy Tiered programs, Accelerator focused, Brand centered, product focused (to fix your marketing mix).

We often see clients choose a program with a fixed reward percentage (ex: 2.5%-5% rewards on all products) and then layer on a Sweepstakes program once participants reach a certain spend threshold. There's also the option to layer on Sales Incentives programs if you want to create fun competition within your internal sales teams.
3. Decide on a Budget
As you decide how big of a program you're looking to have, take a look on past years. How much was your marketing spend as a percentage of your total revenue? 1%? 2.5? 5%? - That amount will help drive the initial dialogue.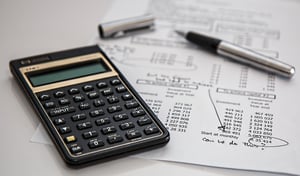 And another question to ask yourself, would you be okay increasing your marketing spend on rewards (total dollars, as opposed to the percentage of the spend) if it drove more sales?
If you spend an extra $50,000 in rewards spend, but it generates an additional $5M in sales – is your boss and the leadership team happy? Would you be willing to spend $100,000 for $5M in new revenue?
As you continue to process through the amount of budget, consider how many participants you're looking to market too, the length of the program, and the expected results.
4. Length of Program
Programs take a time to get up and running (typical customer buying cycle): Awareness, Consideration, Preference, Purchase…and Repurchase. What is your level of spend to get each of your customers to the next stage in the buying cycle?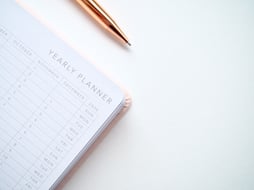 And as you're in the program, are you spending money on a retainer with your vendor as the program builds awareness or are you spending money only when the action occurs? We believe you should only pay when the desired behavior occurs (we call it Pay-For-Results).

A program can also have seasonal and campaign durations. Maybe you're looking for a big Spring sales push, or trying to close out the year strong with a promotion? There's an opportunity for year round programs or seasonal activities.
5. Celebrate, Learn and Grow
After all your hard work, it's time to launch that program! Don't let it sit on auto-pilot, though! Make sure you're keeping tabs on how it's going. The 6-month point is a great time to see what components of the program have exceeded your expectations so you can find ways harness that momentum.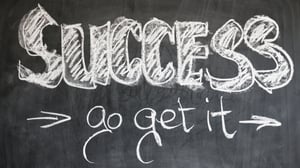 Are you achieving your objectives? Are your participants motivated to change their behavior?
Loyalty programs are constantly evolving – if one thing works, try something new. If one thing works great, find a way to make more things great!