Ever receive a restaurant gift card when you're trying to lose weight?
How about a watch that doesn't look good?
Or, an old company branded apparel that doesn't fit?
Nothing is worse than getting a generic gift from someone. The immediate thoughts that cross your mind often sound like 'why did they even bother' and 'this is pointless, what am I supposed to do with this?' And frankly, we don't blame you.
Unfortunately, it gets worse when that gift is from your boss or employer. Nothing disengages and drives employees more towards the door than an impersonal reward.
Some examples of what you shouldn't be rewarding your employees with:
Random Gift Card
Coupon Books
Generic Bottle of Cheap Wine
Leftover Office Supplies
We could go on and on with personal stories, but we know that bosses and employers have been known to give out bad gifts.
THIS is the better option: Individually unique rewards.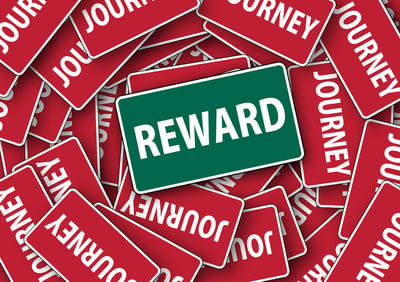 How? Who has the time? Help!
Actually, it isn't as hard as you think. It comes down to giving your employees the freedom of choice. With Energy 2 Engage's Direct-to-Retail model, your employees can shop with their rewards anywhere online. That means Sally from across the hall can get that big screen TV she has been wanting on sale at Best Buy, Ron whose wife just had a child can stock up diapers from Target, and Brittany in sales can use her rewards points to buy a plane ticket home to see her family.
Discover the WHY:
Engaging and motivating your employees is essential to the success of your business. Below are just some of benefits our clients have seen through employee engagement programs:
Any CEO, executive leader, or HR manager with an E2 program will tell you that the benefits of an employee engagement program are endless.

It is not only about making your employees happy, but also about achieving substantial and important business goals and objectives along the way. We are here for you when you are ready to get started and make an impact on your company culture.