First things first.
What exactly is a Sales Incentive Program?
Done properly, a sales incentive program, often known as a SPIFF, is part of your company-wide strategy to grow top line revenue. When you use incentives to reward your top performers, they become more motivated to work toward company goals.
Who needs motivation?
Typically sales incentive programs target traditional sales teams. Don't underestimate the other parts of your company or team that could benefit from a sales incentive program.
Do you run SPIFF promotions? Use these to push your teams for a sprint competition. Everyone needs to get out of the mundane sales routine once in awhile. Something new energizes employees!
Think about your entire sales process - who is involved? E2 runs promotions for one client who recognizes the full strength of a team includes everyone. Not only do they have a rewards program set up for their sales reps, but also...
the administrators and office workers who input the orders
the managers who encourage and assist the reps
the warehouse workers who double check the product going out the door
the truck drivers

who make sure the product gets where it needs to be
Every person is important in the process to get your product out the door and to your clients.
The process is simple:
Set a sales goal (individual or team) and deadline.
Let them know what their reward will be when they hit that sales goal.
Help guide your Sales Teams hit the numbers!
Want specifics?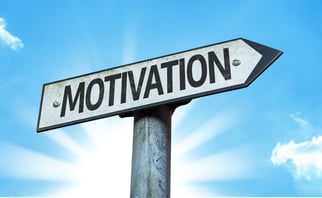 E2's Top 5 Incentives for Motivating Your Sales Team:
1. Work Perks
Maybe some of your sales team are driven by being able to flaunt their achievements. Some fund ideas for this type of reward:
• Better parking spot
• Bigger desk
• Catered lunches from the top performers favorite restaurants
2. Experience Rewards
There are a lot of studies out there that show many people value and remember experiences versus material things. Have you considered sending your top performers to industry conferences or other leadership training classes to promote their positive behavior? When employees remember their great experience, they will relate it to how hard they worked to earn it (not to mention that great company that made it possible!).
3. Personal Recognition
Don't let the smaller achievements be passed by. Simply recognizing your teams' successes with personal rewards in person can go a long way. When sales teams are aware that their supervisor notices a job well done, they will be motivated to get recognized more often.
4. Tangible Merchandise
Some people will do anything to get their hands on the latest and greatest technology gadget. When someone is driven by the desire to earn a specific item, you have found their source of motivation. Earning the items will result in a sense of pride for the hard work accomplished. We encourage you to let them choose whatever they want with our Direct-To-Retail model - the power of choice!
5. Non-Cash Rewards
Well, duh. People love having the freedom to choose their rewards. As members of your sales force are rewarded, they will grow accustomed to being recognized to meeting their goals. Non-Cash Rewards are a way to ensure the reward's don't "get lost" in their paycheck. These rewards increase motivation within your company as well as the individual's personal growth.
How to Get Started
Sales members that have rewards to look forward to are more motivated to be successful in their work. It's a win-win situation when quotas are met and employees are satisfied.
Here at E2, we will help you structure sales growth programs that align with your company mission, budgets, and encourage collaboration for achieving (and surpassing) goals.