For every way to succeed in business, there's a way to fail. Lack of nurturing, training and continuous learning for sales teams lead to high turnover rates, expenses incurred with new hires, unproductive workforce and a negative impact on your bottom line.
Don't fall into disaster.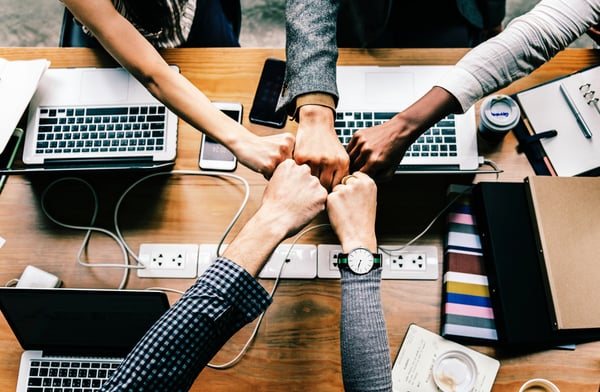 Top 5 Ways to NOT Set Your Sales Team Up for Failure:
1. Clear Communication
You know your business creates value – make sure you are communicating that critical information. How do you create value? Why was your company's mission and vision statement developed? What standards do you and your team adhere to?
Develop an atmosphere where your sales team know the WHY behind the operations of the company. This will help them understand how their individual roles contribute to the overall success of the company.
2. Encourage Communication
Sales doesn't have to be a solo expedition. Help your team interact and create relationships among their coworkers. Encourage your sales team to collaborate and brainstorm ideas together – multiple brains are better than one! Organize an impromptu focus group for situations that are throwing your team for a loop.
3. Set Goals & Give Feedback
You've heard of SMART goals. Implement it. Goals should be:
Specific
Measurable
Attainable
Realistic
Time-based
These guidelines should help you develop goals that produce positive implications for you, your company and your sales team! Not only should goals be implemented, but remember to give a regular cadence of feedback in the ways that best align with the employee. Feedback, especially when part of a Sales Incentive Program, helps to develop a positive relationship with your sales force, while maintaining an open atmosphere of innovation throughout your company.
4. Deliver Motivation
Remind your sales team why you hired them and what their strong suits are. Give them the freedom and flexibility to innovate and be creative on weekly basis. Plus, don't forget to celebrate achievements and award them with rewards they are motivated by! Being able to provide endless options for rewards allows you to reward all generations and personality types with something that motivates them to work hard.
5. Provide Training & Learning Opportunities
Whether your employee is a new hire, just completed their first year with your company, or have been with you since day one, it is important to continue to provide them with training and learning opportunities. Encourage industry specific training and personal development opportunities in areas that they are interested in that can also impact your business strategy.