Channel partners are a vital part of manufacturers looking to increase both sales and loyalty. They are essentially an extension of your team - which means you need to both understand their value and encourage their commitment to your company and product.
How do you describe your relationships with companies outside of your business?
Dealers?
Distributors?
Independent Sales Reps?
Something different?
These relationships can all be long-term, mid-term or short-term depending on the scope of the project and the strategy of your organization. But more importantly, you need to define this relationship.
What level of partnership are you trying to achieve?
Is this intended to be a quick sprint designed to blow sales out of the water with a SPIFF or Sales Incentive Program? Or are you looking for a long term commitment through this partnership? Ideally long term partnerships are the way to go - make sure your partnership is mutually beneficial from the start.
What goals and objectives does each side want to accomplish?
Is there a specific ROI that you're trying to achieve? It's important to create attainable goals that everyone can agree on - and then make sure those goals are communicated properly. Don't slip major goals into an afterthought of a strategy. Organize your plan, follow up on the plan and make sure you're keep all of your channel partners accountable - including yourself!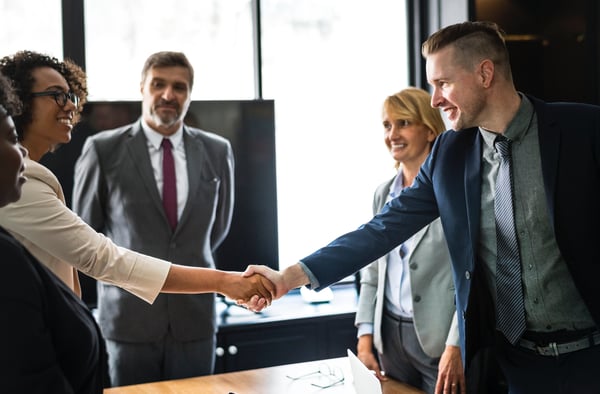 3 Main Types of Channel Partners:
1. Independent Dealers
These are the dealers and retailers that sell your product. When looking at a channel partnership reward program, it is vital to understand not only your business (and how to get your product out the door), but also to understand their business and underlying values.
What is going to encourage them to sell more of your product - or recommend it when a customer comes into their store? Will they feature your company in their marketing? Give you better shelf space?
These are just a few of the factors that directly impact your business when dealing with independent distributors, so providing rewards for encouraging your product is crucial.
2. Distributors
Many companies use distributors to warehouse, transport, and sell their products through dealers, product installers, or to the end customer. They have a significant amount of influence and power to determine which brands and products to promote first. Being top of their mind is necessary to grow sales.
Using co-op or manufactures funds enables distributors to reward dealers and customers to buy from them, as many independent dealers have the power to choose which distributor they purchase from.

Not only is incredible customer service imperative to building loyalty to them, providing rewards to the distributor will incentivize them to promote your products, resulting in top line sales growth.

3. Independent Sales Representatives
We're going to bucket independent sales reps, manufactures sales reps, and product installers into this category. These organizations often have a line card of products and brands they carry. Rewarding them for selling and promoting your products gives them the autonomy to negotiate and still have enough margin for them to make the project worth while.

More often than not, these are small tight-knight organizations that are aware of when companies reward them for selling and promoting their products. Of course, paying their commissions for product sales is imperative. But harnessing their attention with a rewards program for your new product offerings, purchasing off-cycle for future sales, and giving them a reason to feature your brand will pay off both short and long term.

How to Reward Your Channel Partners?
E2 changes the behaviors of dealers, distributors, and independent sales reps on a daily basis with a Sales Growth program that best fits your needs and pricing margins.

We believe the best method of rewarding your Channel Partners is when they take a certain action (like buying or selling a product of yours) and you want to reward them for their loyalty and future purchases. Rewarding them can come in many styles, including your branded company apparel, featured partner section on your website, and through a percentage of their purchase or sale as a re-loadable Digital Debit Card. A Digital Debit Card allows them to purchase whatever they want from retailers, providing instant gratification for items they truly want. This creates a cognitive connection between the item they purchased with their rewards and your brand.
Example: A channel partner promotes and sells your product and gets Digital Debit Card rewards. With those rewards, they purchase a pair of sunglasses they've been looking at for a few months - every time they wear those sunglasses, they will think of your company.

Our model is structured in a Pay-For-Results style, when you reward them based on their actions and sales. There's a direct tie between your sales and the rewards to the channel partners - creating a thriving business for you!