Looking to accelerate sales but don't know where to begin? Heard of a Channel Partner Incentive Program but not sure if it's the right route for your company to take? Here are answers to some of the most common questions about Channel Partner Programs that will help guide you in the right direction.
Who are Channel Partners?
Channel Partners are an extension of your sales team, facilitating transactions to your end customers and installers. These channel partners are a third-party entity that works with your company to market and sell products in exchange for compensation. Dealers, distributors, and independent/manufacturer's reps, and product installers are all examples of Channel Partners.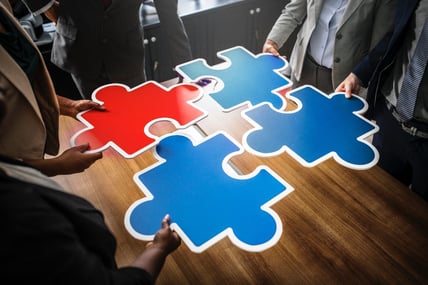 How Do I Choose the Right Channel Partners?
Who you choose to work with is a reflection of your company, so choose wisely!
The best partnerships are a good fit for everyone involved; your goals and values should align so that the partnership is fluid and not forced. Company size, geographical location, distribution model and reach, and whether or not your product needs hands-on or in-store demonstrations to showcase the value of your products.
No matter what companies your business chooses to move forward with, remember that partnerships take adequate time and effort to build. To be successful, consider if it's the right time for your company to adopt this kind of program.
What is a Channel Partner Incentive Program?
It's not as complicated as it sounds. Simply put, a Channel Partner Incentive Program a sales growth initiative driven by transactions, purchases, and invoices. The strategies are designed to change dealers' and distributors' behavior to encourage enduring loyalty to your brand, promoting and installing your products as opposed to competitor products. Here's the key takeaway: when channel partners (especially the sales employees at a dealer) are given a direct reward for selling your product, data shows they will sell more!
Implementing this program creates a seamless process for your partners, making it easy for them to participate. You decide everything about the program, including how your much your partners are rewarded based upon your pricing margins.
Why Do I Need One?
A Channel Partner Incentive Program keeps your company stand out from the competition by helping you capture more of your dealers' spend, essentially making them into brand ambassadors. It's also great for sales pushes, seasonal campaigns, and new product releases. For example, you can run a double-points promotion to help your new product go to market or promotions to help accelerate sales ahead of prime sales season. Overall, Channel Partner Programs grow sales and market share, giving your company a valuable leg up.
How Can I Make the Most of It?
To get the most of your new strategy, it's critical to remember that rewards can only be paid out when a channel partner sells (or buys for their customer) a product of yours. There is a direct correlation between a transaction made and an incentive rewarded to the participant.
Also, ensure your sales and marketing teams fully embrace it! This entails marketing materials, sales sheets, and a platform participants can learn how to sign up for the program (and become new channel partners). Ease up registration, automated emails and notifications, and rewarding participants with what they want are all needed for a successful program.
Regarding marketing communications, a regular cadence of segmented marketing outreach and program highlights will entice users to continue to grow their participation within the program.
Many companies with an effective Channel Partner Incentive Program also engage their sales team with an incentive program, run campaigns to engage their end users with rebates (consumer loyalty) or have seasonal Sweepstakes programs. Energy 2 Engage will help you navigate which programs best fit for your model and objectives.